AGE EVOLUTION PROJECT
An innovative treatment that combines the anti-oxidant action of Goji Berry extract and in synergy whit Hyaluronic Acid and plant Collagen, devised to give the skin a " new youth". Fills small wrinkles, providing a lifting effect, giving tone, resilience and glow to the skin.
Goji Berry extract is rich in anti-oxidants that prevent the free radical formation and deliver multiple substances as:
• Mineral salts (calcium, potassium, iron, zinc, selenium) essential to strengthen the skin and fight the signs of ageing
• Beta-carotene with anti-oxidant action
• Vitamins A-C-E that fight the ageing process and stimulate cell rejuvenation.
PROFESSIONAL PRODUCTS: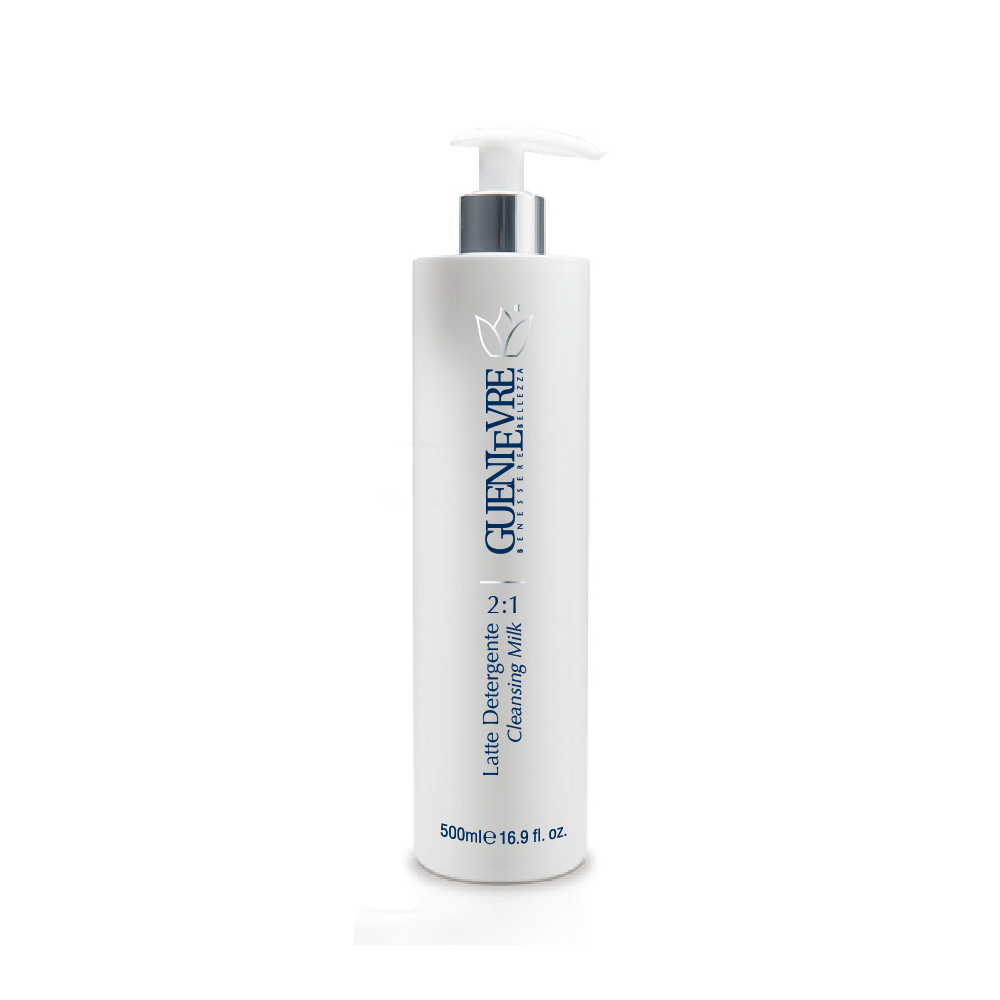 Cleansing Milk 2:1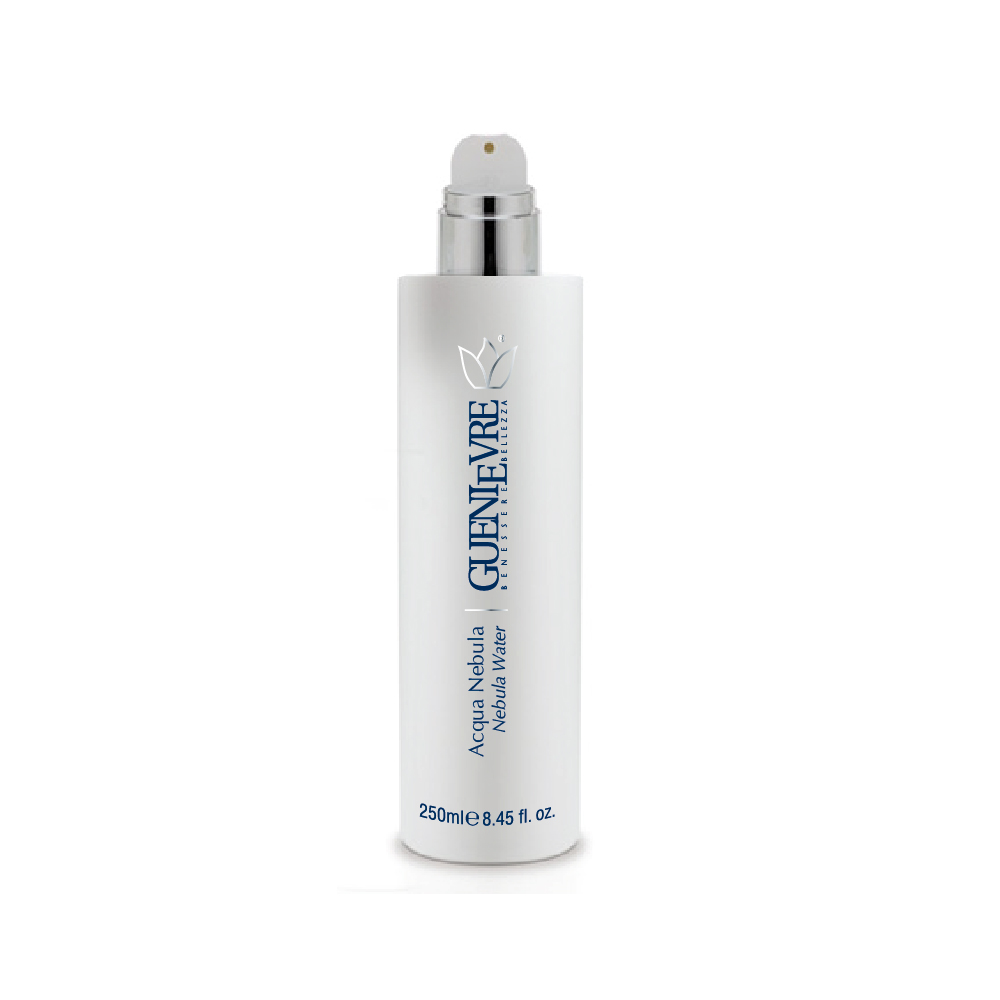 Nebula Water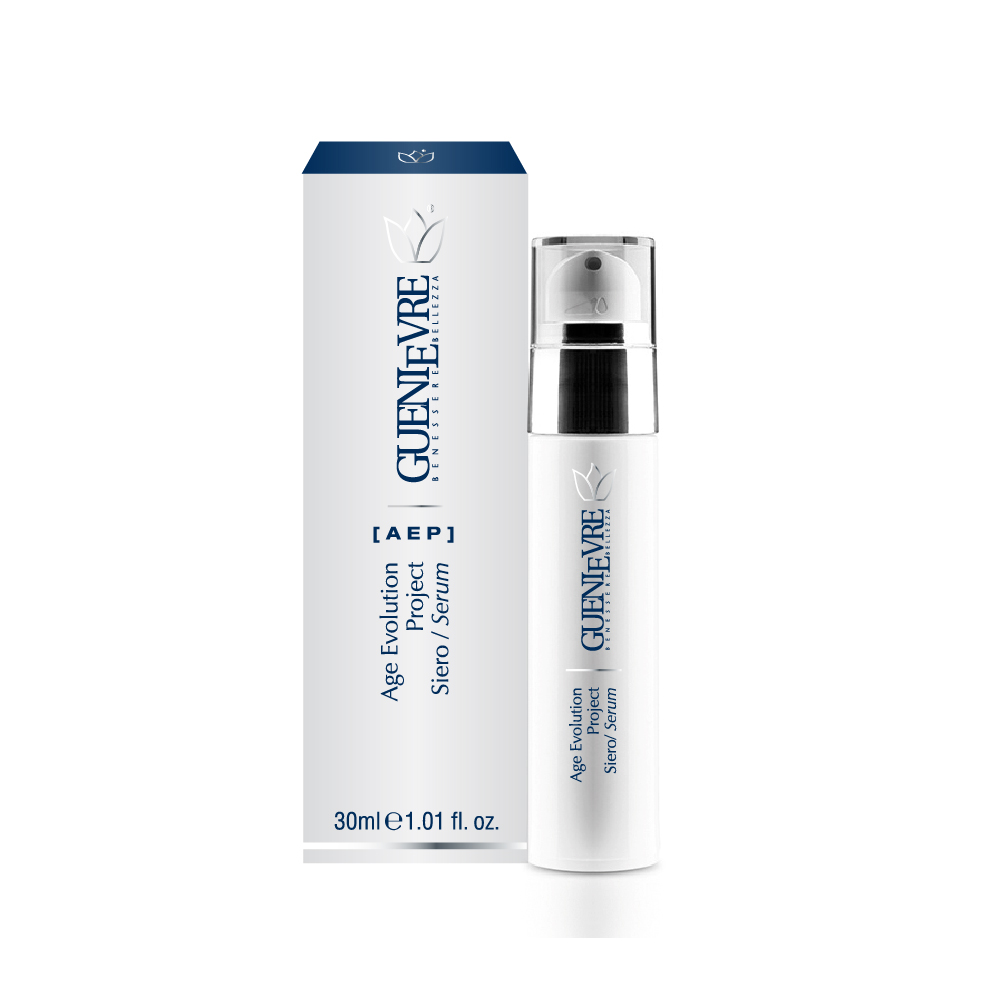 [AEP] Serum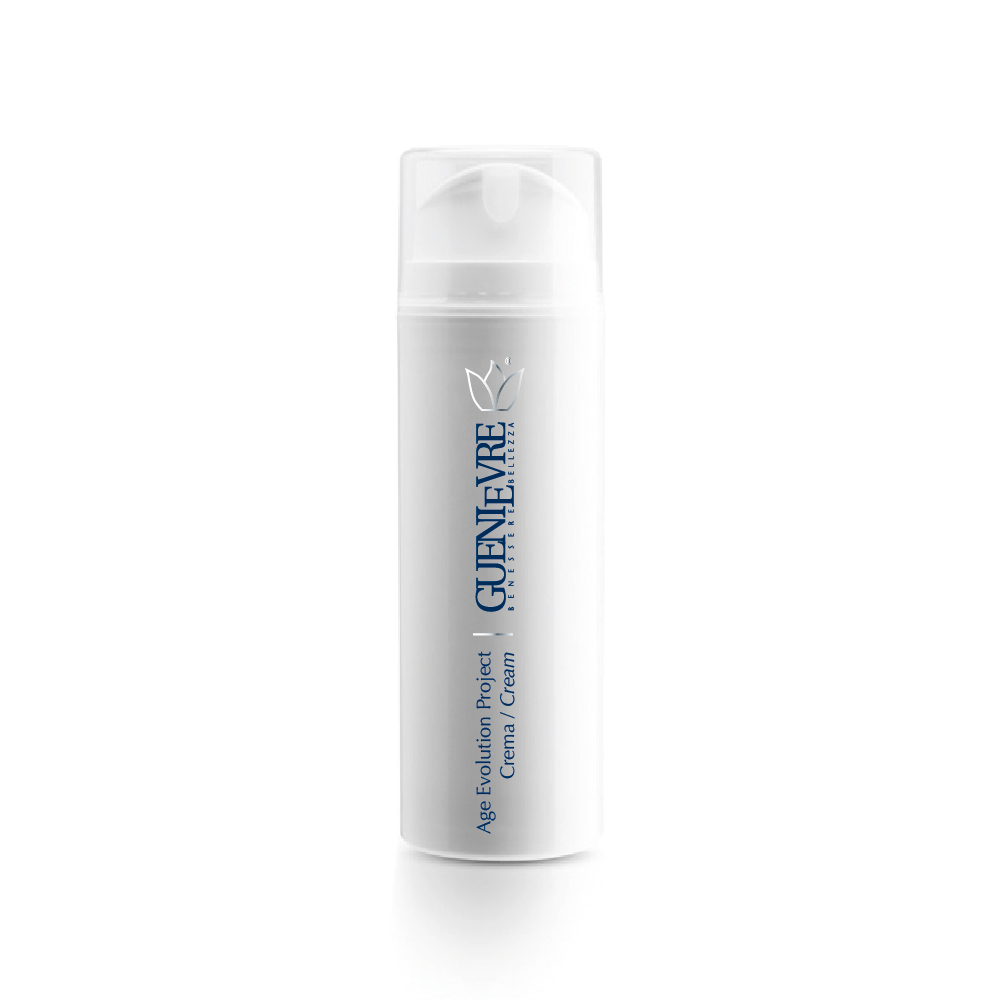 [AEP] Cream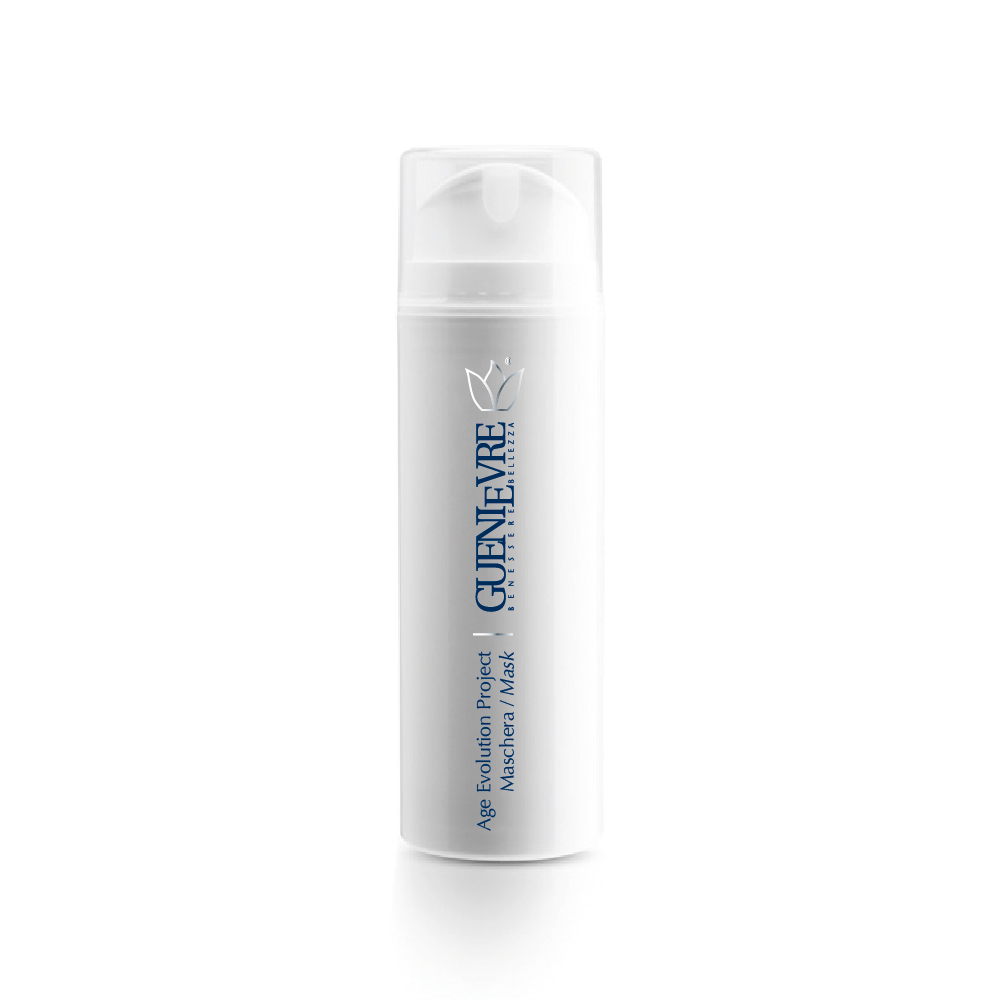 [AEP] Mask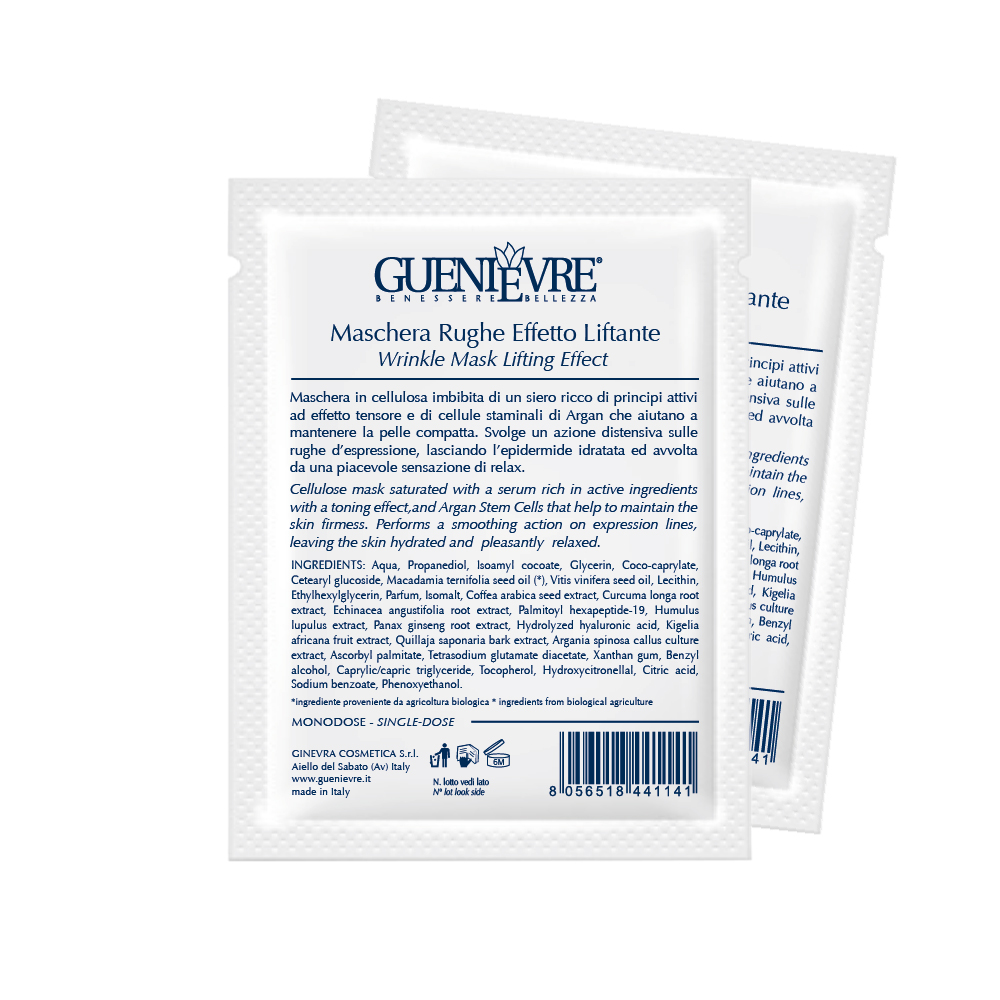 WRINKLE MASK Lifting effect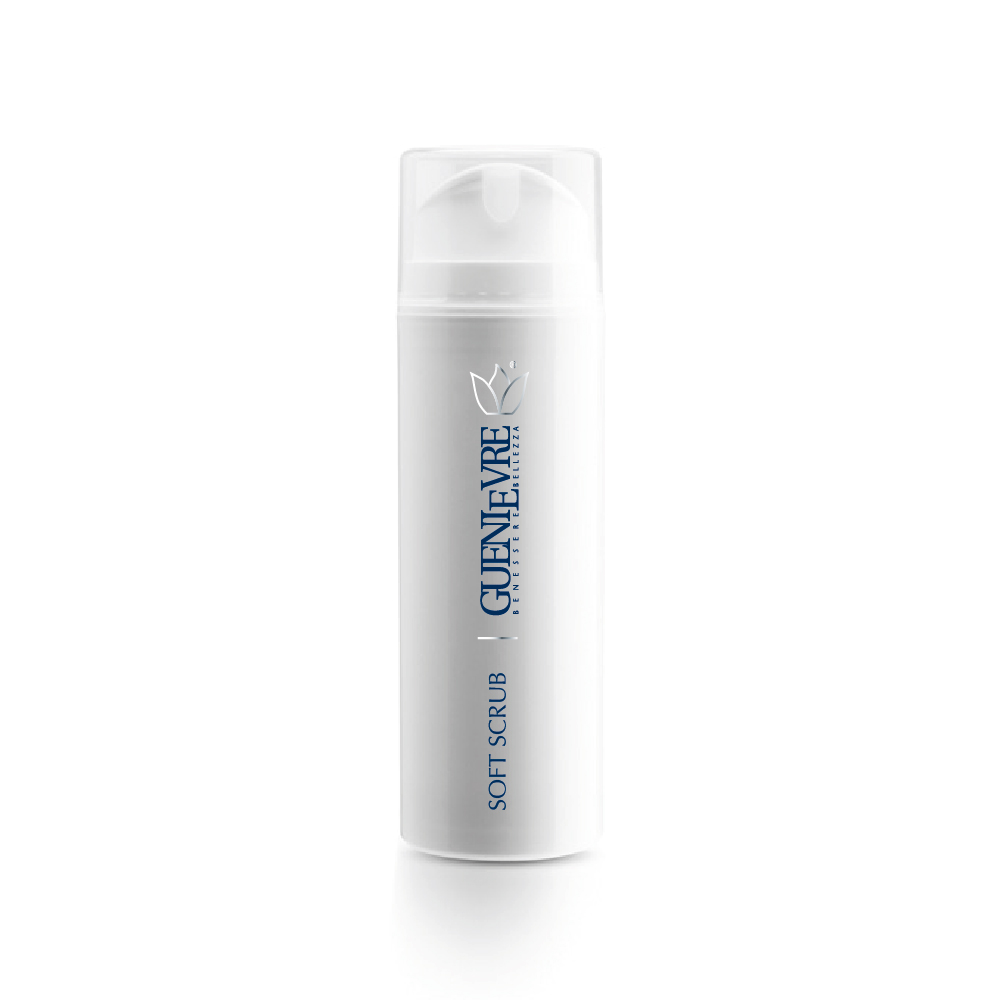 SOFT SCRUB
Cleansing Milk 2:1

Product description:
Creamy emulsion for daily cleansing of all skin types. Thanks to the soothing agents of Babassu Extract , provides a thorough cleansing without harming the skin's hydrolipidic balance leaveing the skin firmer whilst restoring radiance to tired skin. Active Ingredients:
Moringa Extract, Jojoba Oil, Babassu Extract, Allantoin
Package 500 ml - 16,9 fl.oz
DERMATOLOGICALLY TESTED

Nebula Water

Product description:
Spray rich in Aloe Vera Juice, Hyaluronic Acid and Trace Elements with moisturizing, toning and soothing action, that leaves on the skin a feeling of comfort and freshness. Applied before treatments allows a better absorption of the products used. ideal for all skin types, also in place of the tonic
Active Ingredients:
Hyaluronic Acid, aquaporins activating complex, bioavailable trace elements, Organic Aloe Vera Juice.
Package 250 ml - 8,45 fl.oz
DERMATOLOGICALLY TESTED

[AEP] Serum

Product description:
Goji Berry Extract based serum with anti- ageing action, Plant Collagen and Hyaluronic Acid. Prevents cell ageing caused by free radicals, considerably reducing sagging skin and expression lines whilst promoting hydration and firmess.
Active Ingredients:
Goji Berry Extract, Plant collagen, Elastin, Hyaluronic Acid
Package 30 ml - 1,01 fl.oz
DERMATOLOGICALLY TESTED

[AEP] Cream

Product description:
An innovative formula with the precious combination of Goji Berry Extract, Plant Collagen and Hyaluronic Acid, performs an effective action which counteracts the ageing effect of free radicals. Moisturizes the skin, reduces wrinkles leaving it fresh and radiant.
Active Ingredients:
Goji Berry Extract, Plant Collagen, Elastin, Hyaluronic Acid
Package 150 ml - 5,07 fl.oz
DERMATOLOGICALLY TESTED

[AEP] Mask

Product description:
A creamy mask that helps with the cosmetic treatment of dehydration, wrinkles and skin elasticity. Boosts cell turnover and performs a revitalizing, moisturizing and firming action making the skin look firmer and radiant.
Active Ingredients:
Plant Collagen, Sesame and Sunflower Oil, Plant Moisturizing Complex, AHA (Alpha-Idroxy Acids)
Package 150 ml - 5,07 fl.oz
DERMATOLOGICALLY TESTED

WRINKLE MASK Lifting effect

Product description:
Cellulose mask saturated with a serum rich in active ingredients with a toning effect,and Argan Stem Cells that help to maintain the skin firmess. Performs a smoothing action on expression lines, leaving the skin hydrated and pleasantly relaxed. How to use: apply the mask making sure it is perfectly adhered to the skin. Leave on for 15 minutes, then remove and massage until the product is completely absorbed. Avoid contact with eyes.
Active Ingredients:
Dermotensor Compex, Hexapeptide 19 Lift Effect, Low Molecular Weight Hyaluronic Acid, Turmeric Extract, Stem Cells of Argan. INGREDIENTS: Aqua, Propanediol, Isoamyl cocoate, Glycerin, Coco-caprylate, Cetearyl glucoside, Macadamia ternifolia seed oil (*), Vitis vinifera seed oil, Lecithin, Ethylhexylglycerin, Parfum, Isomalt, Coffea arabica seed extract, Curcuma longa root extract, Echinacea angustifolia root extract, Palmitoyl hexapeptide-19, Humulus lupulus extract, Panax ginseng root extract, Hydrolyzed hyaluronic acid, Kigelia africana fruit extract, Quillaja saponaria bark extract, Argania spinosa callus culture extract, Ascorbyl palmitate, Tetrasodium glutamate diacetate, Xanthan gum, Benzyl alcohol, Caprylic/capric triglyceride, Tocopherol, Hydroxycitronellal, Citric acid, Sodium benzoate, Phenoxyethanol. EXTERNAL USE - PROFESSIONAL USE
Professional Use: single-dose cellulose
DERMATOLOGICALLY TESTED

SOFT SCRUB

Product description:
A soft gel with mineral granules that provides exfoliation stimulation promoting cell renewal for a new-skin effect
Active Ingredients:
Mineral Granules, Detox Complex, Cucumber Extract, Apple Juice, Ginkgo Biloba Extract
Package 150 ml - 5,07 fl.oz
DERMATOLOGICALLY TESTED

HOME PRODUCTS: